Posted by paris on Jul 21, 2014 in
Travel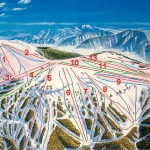 Recently some friends got together for a cheap ski weekend at Mt Buller. We wanted to keep the costs down as much as possible due to the expense of skiing and snowboarding and came out with a weekend in Buller for $500 AUD each. If you have any cheaper Accom/Hire ideas post in the comments!
Lift Pass
Entertainment Book – Check these out for deals , this year there was a : 3 day lift pass at 25%
Earlier Deals – Like Mt Buller on Facebook , they do deals for Winter Olympics for Half Price Tickets!
Full Price – A 2 day weekend pass will set you back $223 , and lifts open 8.30am and Close around 4.30pm
Accommodation
On Slope
Mansfield
Transport
We drove to Mansfield , but looked to get transport to and from Mt Buller from Mansfield to take the strain off the people with cars however the cost was far more expensive , then to drive our self. In total a car will use around $100 in Fuel and Tolls from Melbourne.
Board / Ski Equipment Hire
Buller
Ski/Snowboard Hire will cost you around $95 for the 2 days on the slope, you have the added convenience if anything goes wrong to take it back, but it isn't the cheapest! You can buy the hire with your Lift Pass.
Melbourne CBD
Mansfield
Clothes
Check out Big W and Aldi who have snow deals and sales just before the snow season
Also check out Op Shops and Savers for Cheap Clothes / Goggles and Gloves