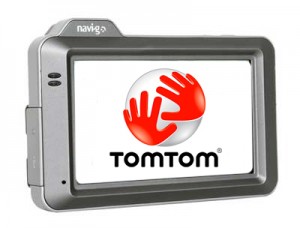 This device can be purchased through various retailers , however the cheapest place I have found it was Ebuyer
Here
Download TomTom Install File From :
http://rapidshare.com/files/173430493/TomTom_7_with_UK___Ireland_Map.part1.rar
http://rapidshare.com/files/173430559/TomTom_7_with_UK___Ireland_Map.part2.rar
Or
http://thepctailor.com/share/downloads/TomTom%207%20with%20UK%20&%20Ireland%20Map.rar
Once you have the device , plug in the USB Cable into your computer and power the device on Switch it to USB Mode on the GPS when asked and the Mass Storage should appear on your computer Remove the Files on the memory card of the Device ( DO NOT REMOVE "HIDDEN SYSTEMS FILES" Folder) Unrar (Using
Winrar
the file you just downloaded off Rapidshare This should give you 3 Folders Copy United_Kingdom_and_Republic_of_Ireland_v720.1802 and mobilenavigator to the Memory Card Copy the folder TTN7 to C:\ Drive After the transfer of the folders has finished remove the USB lead an start up the GPS Button which should launch TomTom It will bring up an error about activation , click on the Voucher and this will bring up more Errors. Plug the device back into the computer and go into the mobilenavigator on the memory card and open the ttnavigator.bif in notepad and find the Line "DeviceUniqueID=" Copy the Series of letters after it and then go to the TTN7 folder on your C Drive , Right click on the "Edit, Save, Open.bat" and click edit. Change the Value "XXXX-XXXX" to your value from the "DeviceUniqueID=" value you copied from your device and save the file , close it , then double click on it This should create a United_Kingdom_and_Republic_of_Ireland-14.meta.dct in the same directory. Copy this file to the United_Kingdom_and_Republic_of_Ireland_v720.1802 folder. Remove the USB lead and open the GPS Software from the GPS Button which will open TomTom. You will need to set the GPS device , by going into Change Preferences , GPS Signal , Configure , Choose "Other wired NMEA" , Leave the Baud rate , then Select Com 7
GD Star Rating
loading...
GD Star Rating
loading...