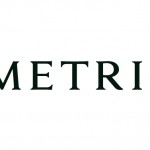 I've recently taken part in the Microsoft Virtualisation exam 3 weeks ago , however my Prometric Exam is still not on my MCP transcript. After contacting Microsoft here is the problem :
We have just received an update from the Escalations team.
"Normally, it takes up to 7 days for customers to receive their exam data, however, due to data feed issues that occurred between Prometric and MS Cert over a 2 week period, there may be as many as 12000 exam records that were not uploaded, resulting in missing exam data for many customers across all regions. The Prometric and MS Cert team is aware of these issues and they are working on getting the data feed issues corrected.
We hope the feed issues will be resolved over the next couple of days."
As per the update, there is still no specific time yet of the time of completion. Furthermore, we have already raised your concern to our back end engineering team. Rest assured that the team is working to have your concern resolved.