Running netstat, it was found that the Print Spooler service had taken port 6160.
Stopping the print spooler, restarting the Veeam installer service then starting the Print Spooler resolved it, but if it is consistent, the Veeam ports can be modified in:
Backup Infrastructure > Microsoft Windows > %backupserver% properties > Credentials >  Ports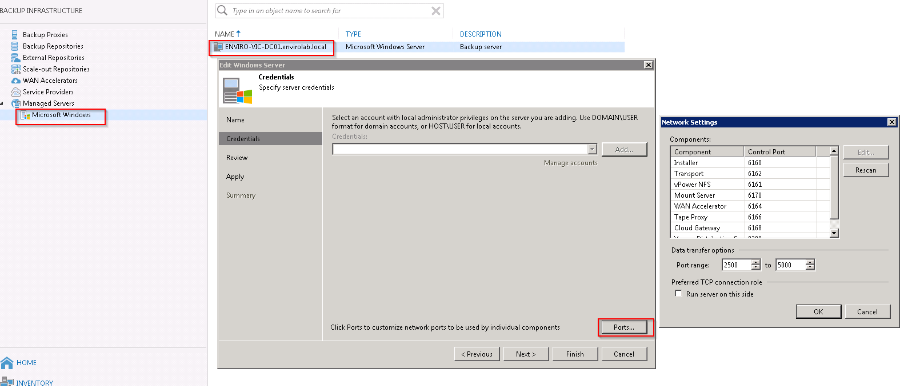 If you can't open Console
As a workaround, you can set the console to open with a temp DB, then change it back.

Change this value to something else. E.g. VeeamBackupTemp
Open console
Change the value back to the original
Do not close console
Restart Veeam Backup Service.
NOTE: Restarting the Veeam backup service will kill any running jobs.