iManage/Worksite Documents Don't Check Back in
Reason #1 > Add in is Disabled

Symptoms:
iManage Ribbon is missing
Save and open default to local dialogs
Document does not check in on close
History shows checkin was application DeskSite or Outlook vs. Word, Excel, PPT
Cause:
Application Crash
Load Behavior: 0 or 2 = Disabled ( 3 = Enabled ) 

Solution 9.x
Add iManage Add ins to the DoNotDisableAddinList for each application
(Only available for Office 2013 and later)
Solution 9.3.2 and later
Installer now adds Work addins to these registry keys automatically
User clicks Yes to disable the Addin , it can still be disabled.
9.x Office Add in
Name of Add IN : 
WorkSiteOffice2007Addins.Connect
Its a Com-integration

Work 10 Office Addin

Imanage.ApplicationVSTOAddin.15
Its a VSTO
Adobe Reader
Work 9.x Adobe Addin
iManAcrobat10.api ( https://mega.nz/#!HZQUBAJT!zVK9TphY6HLlnlv98Gzvgp7lIkRqiCkALEtRqMSLzJI ) 
iManAcrobatReader10.api ( https://mega.nz/#!6FByFA6Q!njcPUo2eMEeuE2Kw-ebJhfXzRKEIQaYuaoNU1rqA0Yg ) 
iManAcrobatRes.dll ( https://mega.nz/#F!WMBQSCCT!d52KsDZNZjC4h8awHtmXOQ )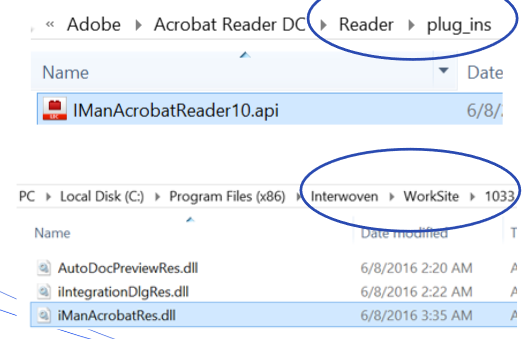 Work 10 Adobe Addin
iManageWorkPlugin.api
iManageWorkPluginRd.api
iManageWorkPluginRes.dll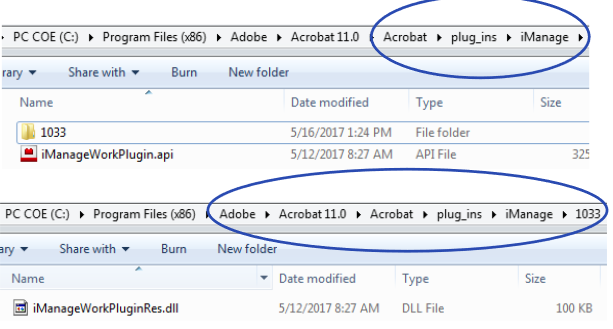 Reason #2 > PRF is left behind
Work 9.X
Checkout: File and PRF copied from File Store to NrPorbl
Checkin : File and PRF copied to NRTEcho
PRF can be modified
Software keeps handle on the PRF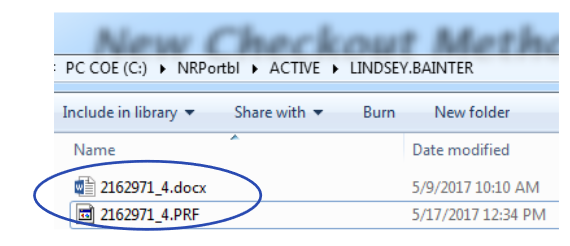 Work 10
Checkout: Hidden PRF attached
Checkin  Document and PRF stay in folder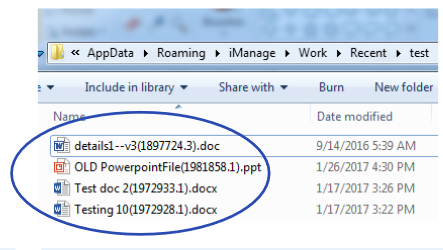 GD Star Rating
loading...
GD Star Rating
loading...
Tags: Add-Ins, adobe, checkin, document, Download, imanage, Microsoft, worksite
Trackback from your site.