What does the Manager field in Active Directory\Exchange and 365 actually do?
What are the benefits of adding a Manager to a user in AD?
Build Organisation Charts on the fly
If you build the right structure of Managers and subordinates, in Outlook 2013 and up when you click on the user, you can see the Organization Chart of the company ( rather than building a separate one )  under Organization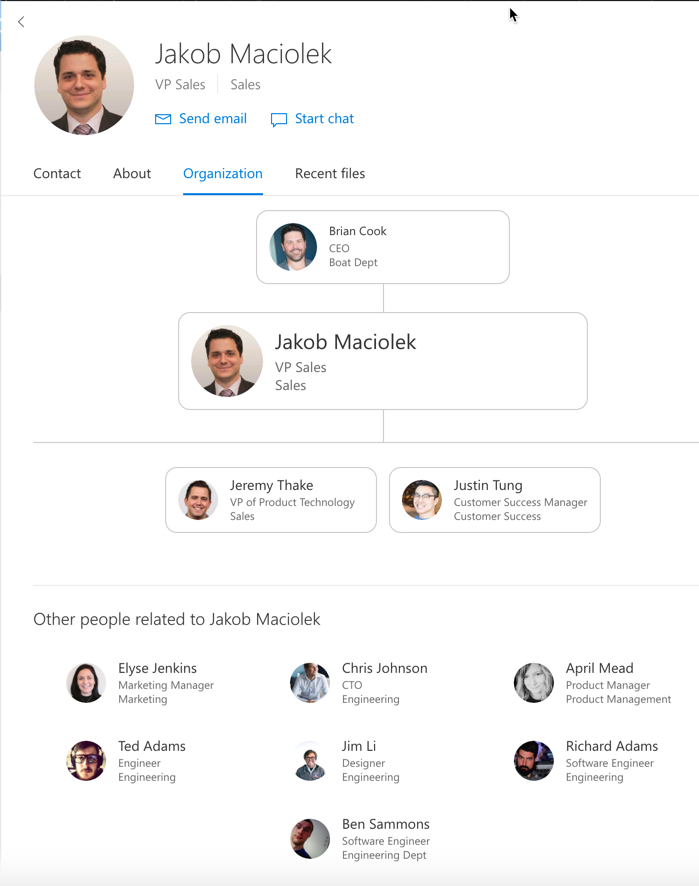 In Office 365 Managers get Notifications of User deletions as well as access to the users OneDrive
When an office 365 account is deleted or the Ad Sync Item is removed ( Either by deleting the object or removing the AD Sync group from the user ) it has 30 days before it gets deleted ( Emails and Files )
The manager get notified of this at 30 days , then again at 7 days
https://docs.microsoft.com/en-us/onedrive/retention-and-deletion
Creation of a Team Calendar
Outlook will automatically add Team Members ( who have the same Manager ) calendars to each outlook, as well as the managers
https://support.microsoft.com/en-au/help/3163350/outlook-doesn-t-display-your-manager-s-team-calendars
This functionality can be disabled if needed 
Expand : User Configuration – Policies – Administrative Templates – Microsoft Outlook 2010 or/and 2013 or 2016– Outlook Options – Preferences – Calendar Options – Schedule View
And Set policy Prevent Reporting Line Group Calendar from appearing .
GD Star Rating
loading...
GD Star Rating
loading...
Tags: 365, active directory manger, AD, manager, manager attribute, notification of deletion, Organisation Charts, teams calendar
Trackback from your site.