Philips Speechexec Pro Dictate Replacement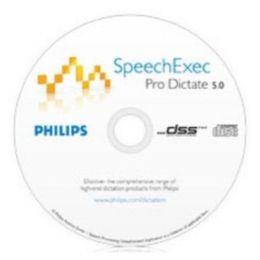 Recently a client had bought a Philips LFH2310/00 Dictation Foot Pedal to go with a Philips LFH9375/00 Dicatation Device
The dictaphone came with SpeechExec Dictate software, however after playing around with the settings, it seems the foot pedal was only recognised in 'SpeechExec Dictate Pro'. To purchase this Pro license it was going to an extra cost around £135
One issue I had with this software anyway was that you could not assoicate .DSS or DS2 files with the Philips Speed Exec Player.  This means you would have to save the file on your computer and open through the Philips Speed Exec Player each time instead of just doubling click on the DSS File.
After some searching around, I found some free Software which works with the foot pedal and file assoication for anyone else with this issue here's the link : http://www.nch.com.au/scribe/index.html
Tags: Philips Foot Pedal, philips LFH2310/00, Philips LFH9375/00, Speechexec Pro Dictate, Speechexec Pro Dictate license
Trackback from your site.