N-able Report Manager Maintenance – Reduce Database Size
Login to the Nable Administrator Report Manager ( http://%reportmanagerserver%/Interface/Pages/menu.aspx ) 
You will need to use the username : reportsadmin@n-able.com ( You can reset this password ) 
Navigate to the following
Select System Setup and Logs
Select Data Retention settings
Depending on your retention modify the below per here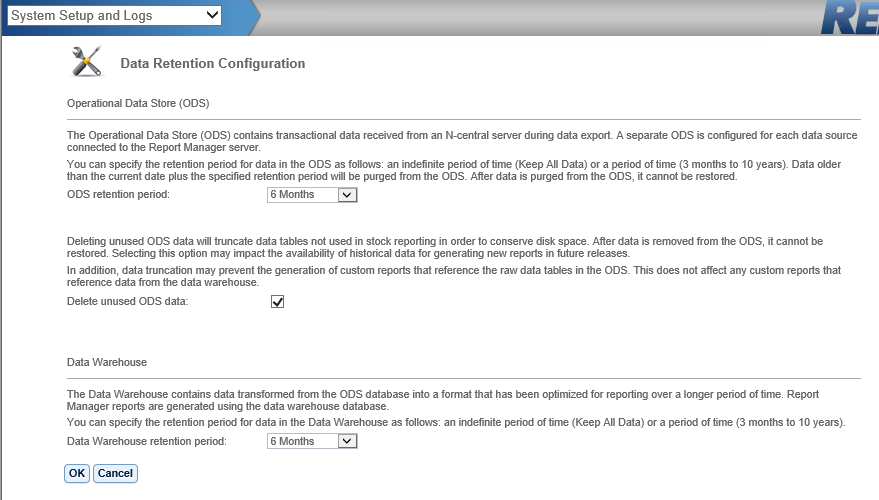 Open SQL Server Management Studio make sure you have maintenance plan set up on the ODS Database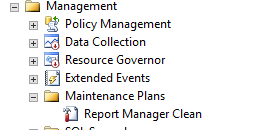 Set the following in the Maintenance Plan Wizard of Microsoft SQL Server Management Studio:
 Set the plan properties Name to Report Manager and Daily Run out of hours 

2. Select the following maintenance tasks for the ODS databases and the warehouse database
Check Database Integrity
Reorganize Index
Update Statistics
If you backup via another utility you can cancel the below : 
Back Up Database (Full)
Maintenance Cleanup Task
After the maintenance plan ran , we ran a Shrink on the database to reduce a 400GB Database file back down to 50GB for 3000 Devices
*SolarWinds MSP does not recommend shrinking your database.* however this was needed due to the ODS build up
GD Star Rating
loading...
GD Star Rating
loading...
Tags: big database, large size, Maintenance Plan, N-Able, ODS, reduce file size, report manager, Solarwinds, SQL
Trackback from your site.