Go Daddy Secure Certificate Customer Anti-Phishing Filter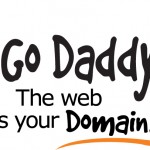 After trying to renew an existing SSL Certificate with GoDaddy, I received the following email  :
"Dear Secure Certificate Customer,

Recently you requested a digital certificate for: [ remote.**DOMAIN REMOVED** .co.uk ]

We have anti-phishing filters in place to safe-guard our customers and digital certificate-relying parties. Our filters have selected your certificate for review by the Policy Action Committee.

To proceed, we will need 2 things.

1.) You will need to send proof of right documentation for the company that is applying for this certificate. Acceptable forms of proof of right documentation are listed below.
A copy of business license
State, County or City Sales Tax certificate
"Doing Business As" documentation
Fictitious Name documentation
Articles of Incorporation

2.) For SSL certificates, you will also need to provide a formal letter of the intended use of your site. Please make sure to include your name and signature on the document.

Please have the letter faxed to: 480.393.5009

Please let us know if we can help you in any other way.

If you encounter any problems or have any questions, our Customer Support department is ready to help, around-the-clock, seven days a week.

Customer Support:
E-Mail: ra@godaddy.com
Phone: 480.505.8852
Fax: 480.393.5009

For further information, log in to your account at https://certs.godaddy.com."
Turns out GoDaddy has a filter with specific Keywords in the domain name which triggers this. The word in this case was Medical in the domain. The company was a UK Sole Trader so it did not have any of these documents.
To get this renewal from GoDaddy approved we had to email back a Scanned Letter with the intent of use with the following information , for anyone else needing to renew the domain :
We a S0le Trader based in xxxxx, United Kingdom practicing under the name "xxxxxxxxxx". In the United Kingdom Sole Traders are not required to register with the government so we have no formal documentation regarding licensing or registration to do business.

Here is the link to prove this : http://www.businesslink.gov.uk/bdotg/action/detail?itemId=1073789606&type=RESOURCES

Our registered address is

xxxxx
xxxxx
xxxxx

And Telephone is : +44xxxxx xxxxx

Our intent for the SSL certificate for the domain in question : remote.xxxxx.co.uk is to use it to host our Small Business Server 2011 for Remote Web Workplace used achieved by this link

http://remote.xxxxx.co.uk/remote
After GoDaddy Recieve this , you might need to give them a call , retell the customer services advisor the situation about how companies can operate in the UK without any of these , and they will go through and manually renew the certificate
Go Daddy Secure Certificate Customer Anti-Phishing Filter

,
Tags: Go Daddy Secure Certificate Customer Anti-Phishing Filter
Trackback from your site.