Default Web Login Dell n2024p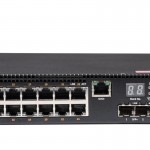 Recently I setup a DELL n2024p however did not have a usb to serial cable to get console access. I used port scanner to find the IP of the device as default it will use DHCP which took me to the open manage web login. I tried to search and use many default logins however none worked. It seems the only way to get this password is use the console cable to set it!
Tags: default, dell, login, n2024p, password, username
Trackback from your site.