Citrix Netscaler v10.1 Upgrade to v12
Download the .tgz upgrade file from here https://www.citrix.co.uk/downloads/netscaler-adc/firmware.html
Save your configuration first ( remember this does not save automatically ) and backup a config backup.
If this is a virtual machine do a snapshot / chekpoint
Let's get started with the upgrade wizard:
select the location for the firmware file: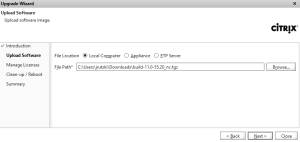 Next, verify the licenses you have already installed these will work with the new netscaler and begin the upgrade.\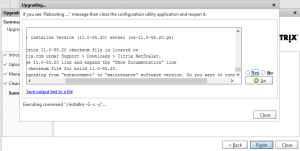 The upgrade will take down the gui first , then after the netscaler when it says rebooting
Other key things to note – the upgrade has turned back on SSLv3 support on the Gateway vServer…however, it has enabled support for TLSv1.1 and TLSv1.2 which was missing from the 8007.e release. Nice!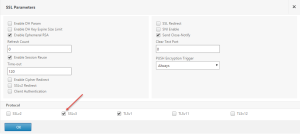 The new web interface will look like below
If you see a solid black screen after upgrade you will need to delete your cache or do a CTRL and F5

Note
Double check the SSL Profile on your virtual server make sure it's set to : ns_default_ssl_profile_frontend
With SSL3 off and TLS 1.2 on , you can check via : https://www.ssllabs.com/ssltest/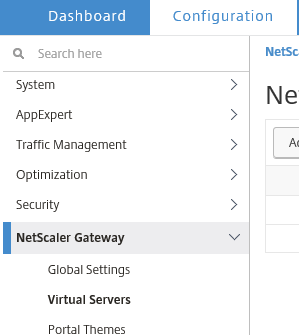 Tags: 1000, after upgrade, black screen, Citrix, netscaler, ns_default_ssl_profile_frontend, SSL profile, SSL v4, TLS 1.2, Upgrade, v10.1, v12, vpx
Trackback from your site.