"Form Templates, Site Assets and Style Library are default document libraries containing the design, meta data and resource of the site and need not be migrated, unless required. Documents document library is the focus and should be migrated."
1. Logon to SharePoint Admin Center
2. Go to Active Sites and click on Export.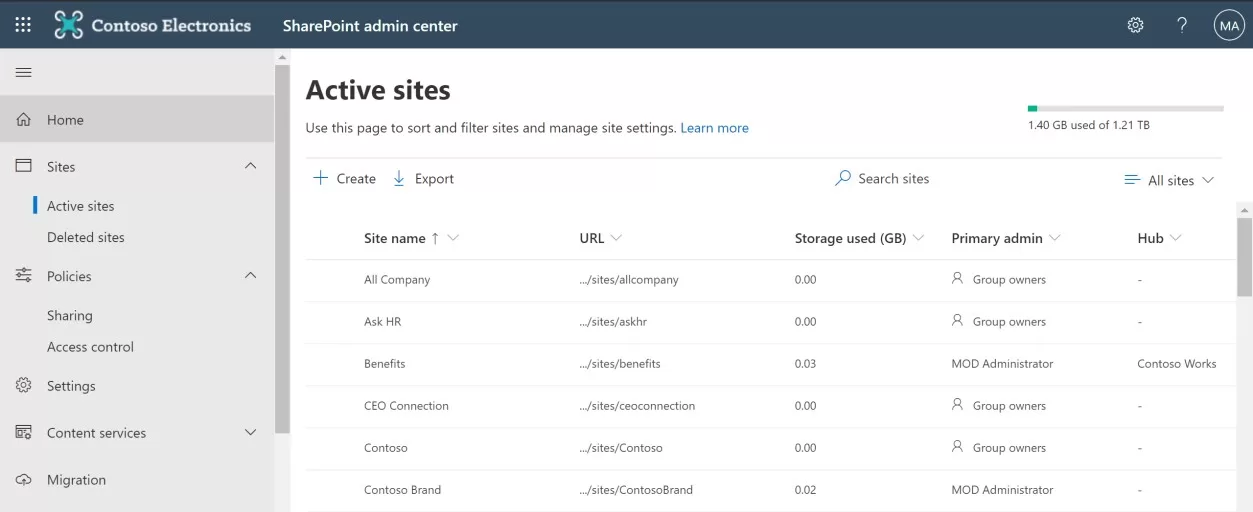 3. In the CSV file generated, filter by Column C Teams . You may have Communications site or SharePoint Classic site or Team site as your template type. But do ensure when you see Team site, Column C for Teams is false. If column C is true and it is a Team site then do follow the below note.
Note: Team site is part of our Teams Migration solution offering and you may enquire on the
Teams Collaboration license with our sales team.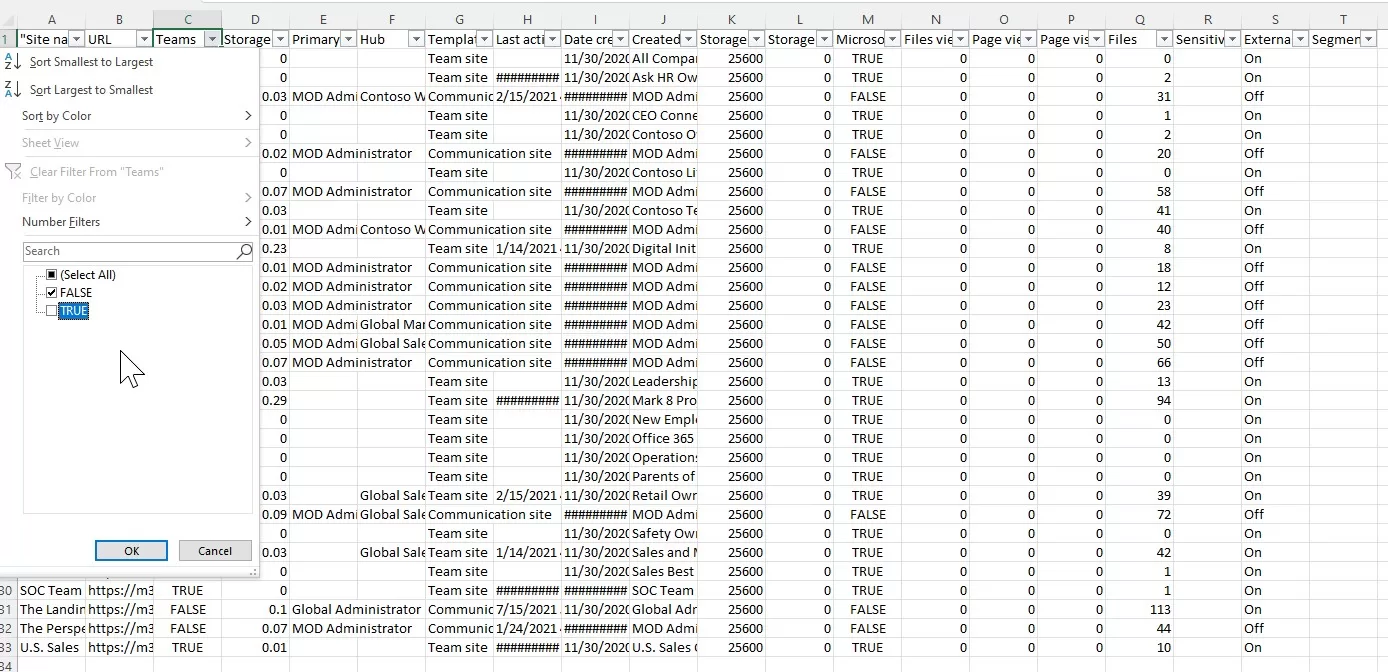 4. Under Column B, URL, you will see a list of sites URLs you have. Go to each of these sites to find out the name of the document library as well as the URL.
5. On the site URL, click on the Gear Icon and select Site Contents.
6. In Site content and under type, you will be able to identify the Document Libraries.
Form Templates, Site Assets and Style Library are default document libraries containing the design, meta data and resource of the site and need not be migrated, unless required.
Documents document library is the focus and should be migrated.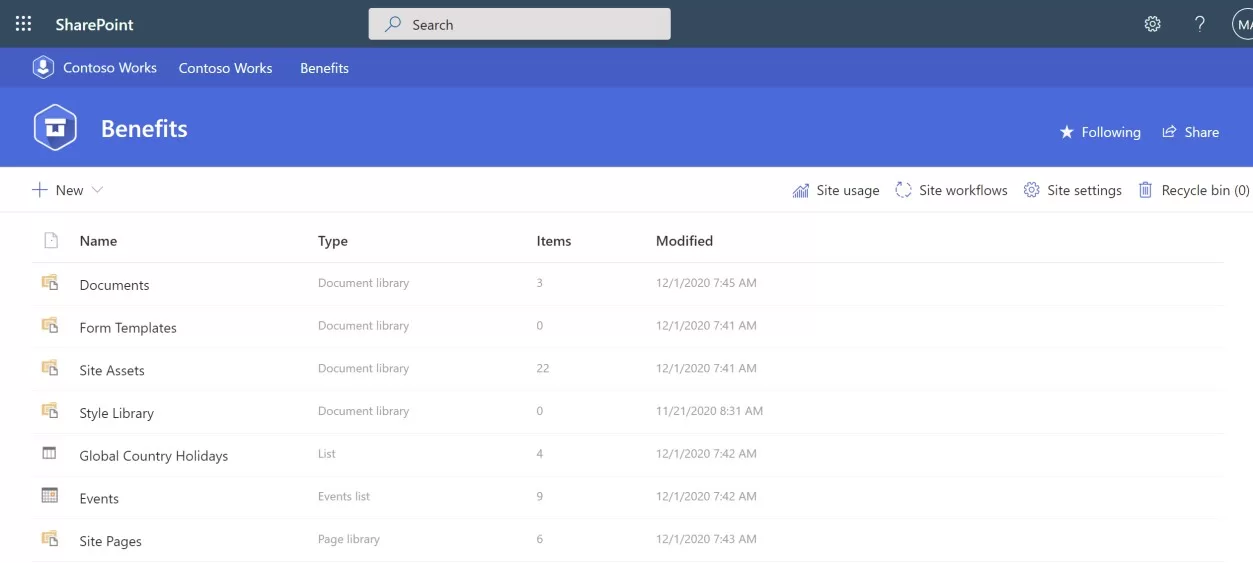 7. In the above example, the site URL is https://m365x165379.sharepoint.com/sites/benefits/Shared%20Documents/
Hence m365x165379.sharepoint.com is the Endpoint URL to be set in MigrationWiz. And in the SharePoint project's line item, the document Library path is "sites/benefits/Shared%20Documents".
Alternatively you can select to Autodiscover function in MigrationWiz. But do ensure to remove away those Teams enable Teams site.
8. This example is considered as 1 count of the shared document license required.
9. Do the same across the other URLs identified in step 4, to identify the document libraries.
And note the URL and document library path as per step 7.
GD Star Rating
loading...
GD Star Rating
loading...