Recently I enrolled in a Red Hat Academy Course , and received an email shortly after : 
Congratulations! You are eligible for a discount on your next Red Hat Certification exam. Our prestigious certifications verify your skills and knowledge in Red Hat products and technologies, which will make you a standout candidate for future employers.
It didn't give me any details about what exam! 
After some trial and error this is the Exam it gives you the discount on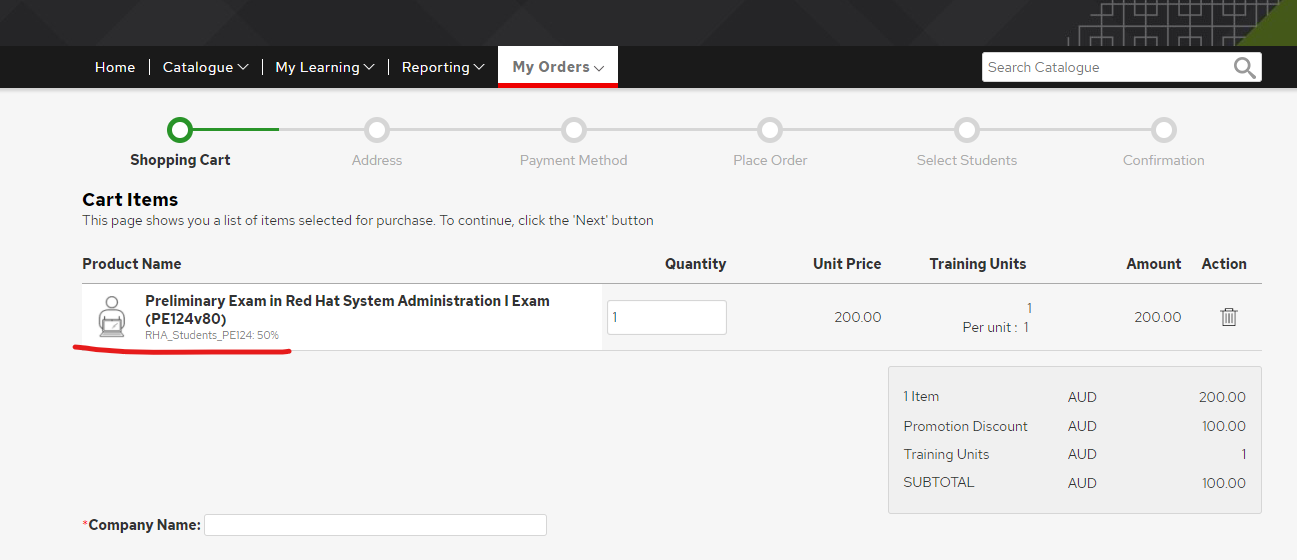 GD Star Rating
loading...
GD Star Rating
loading...